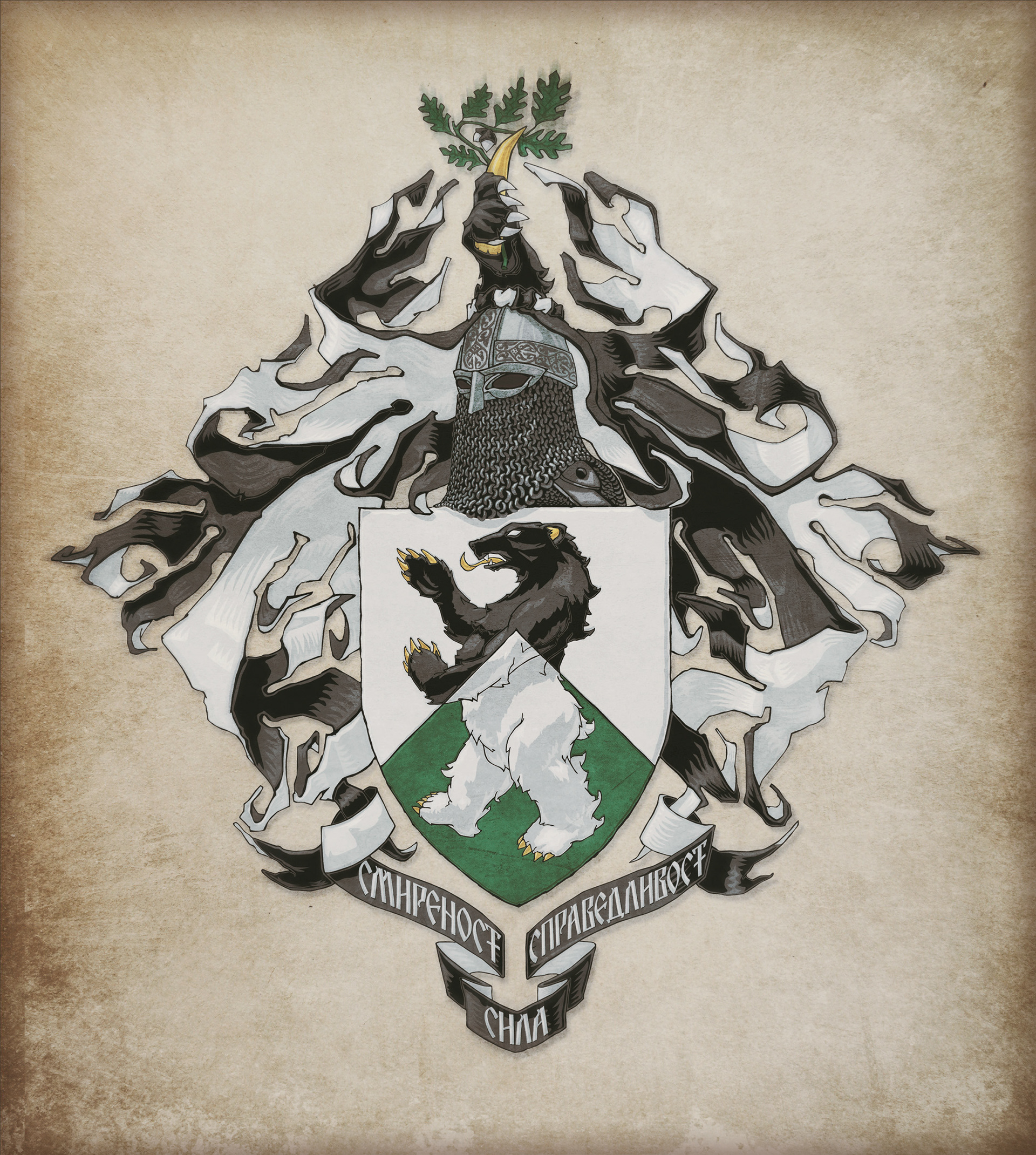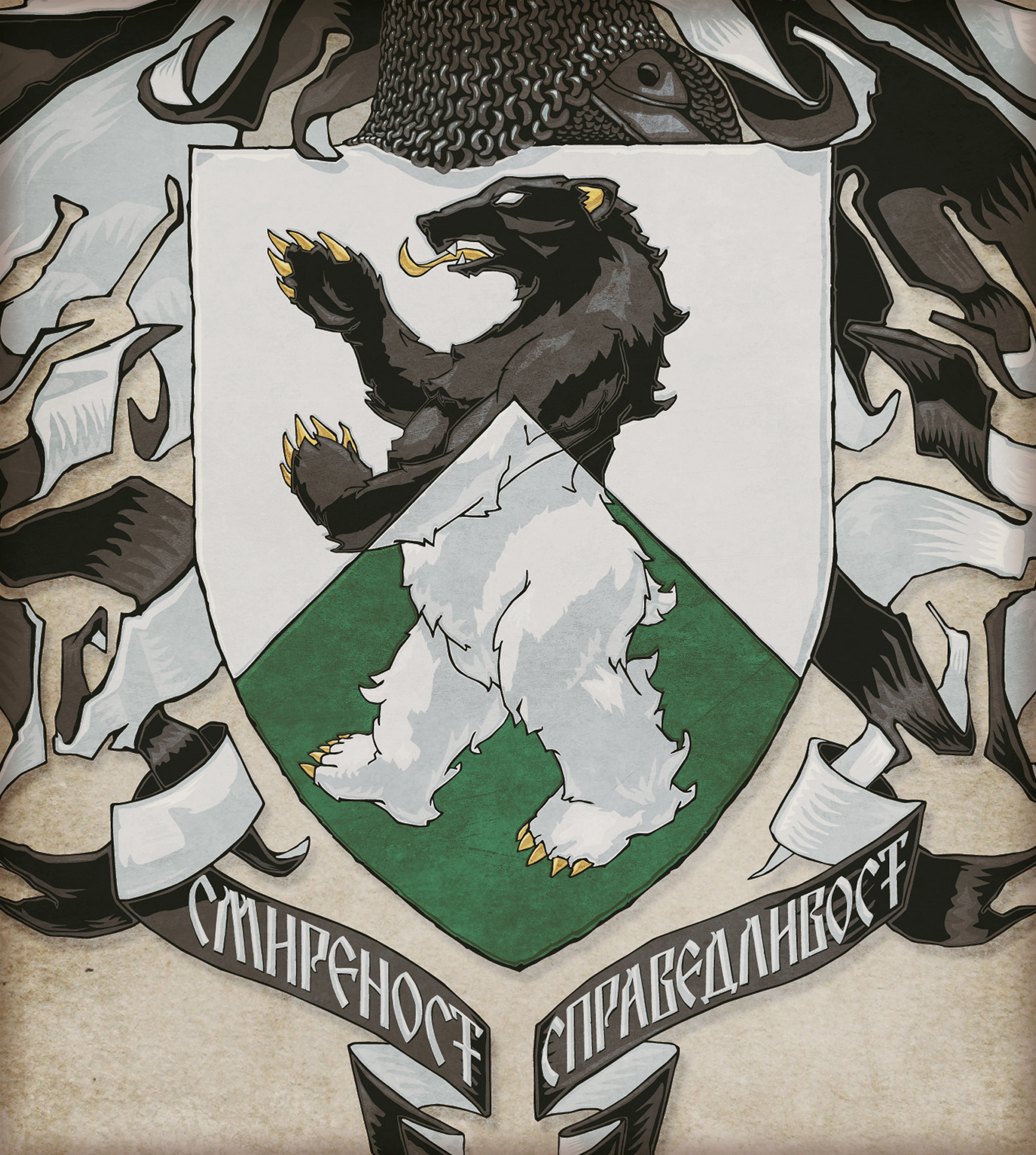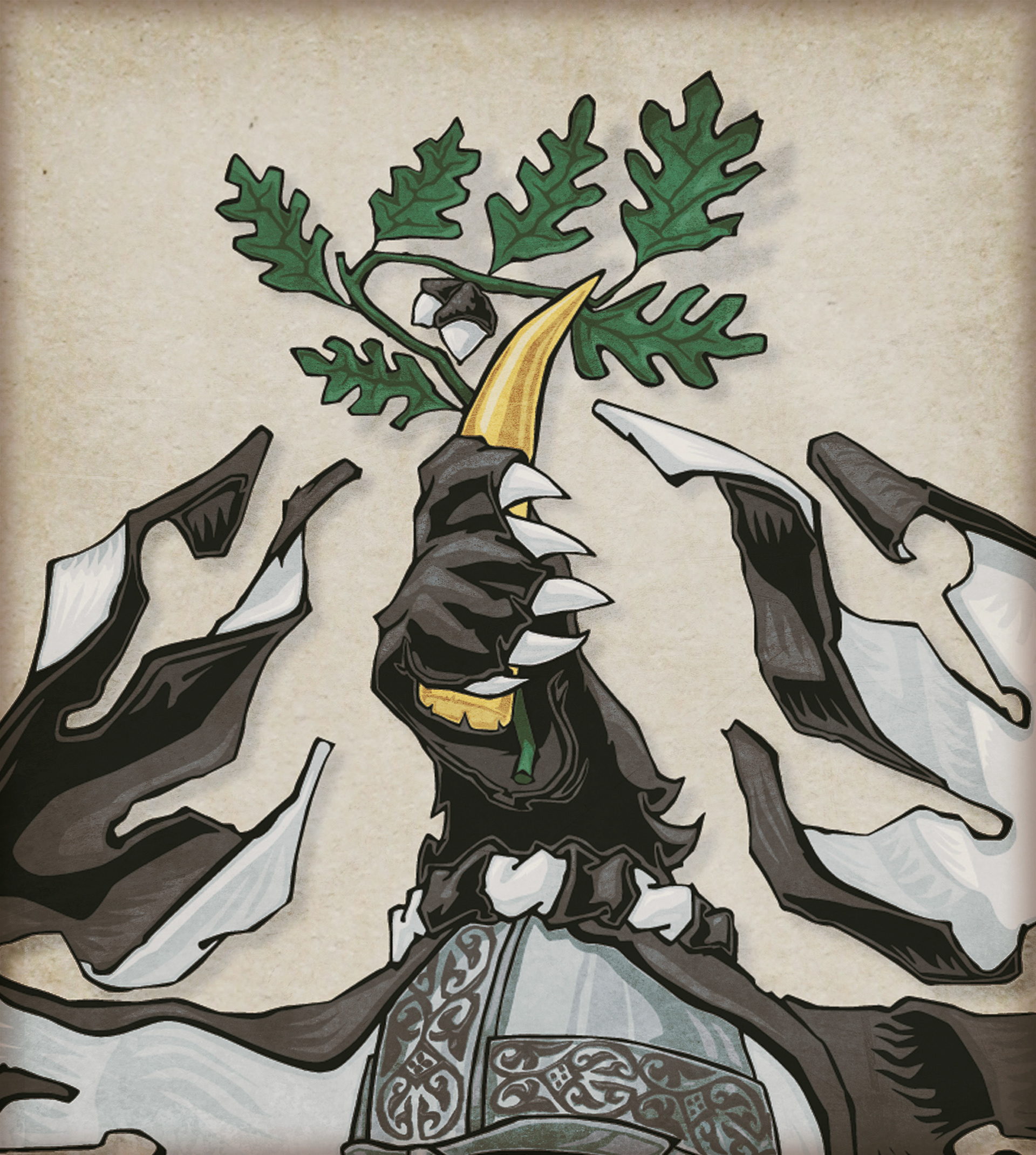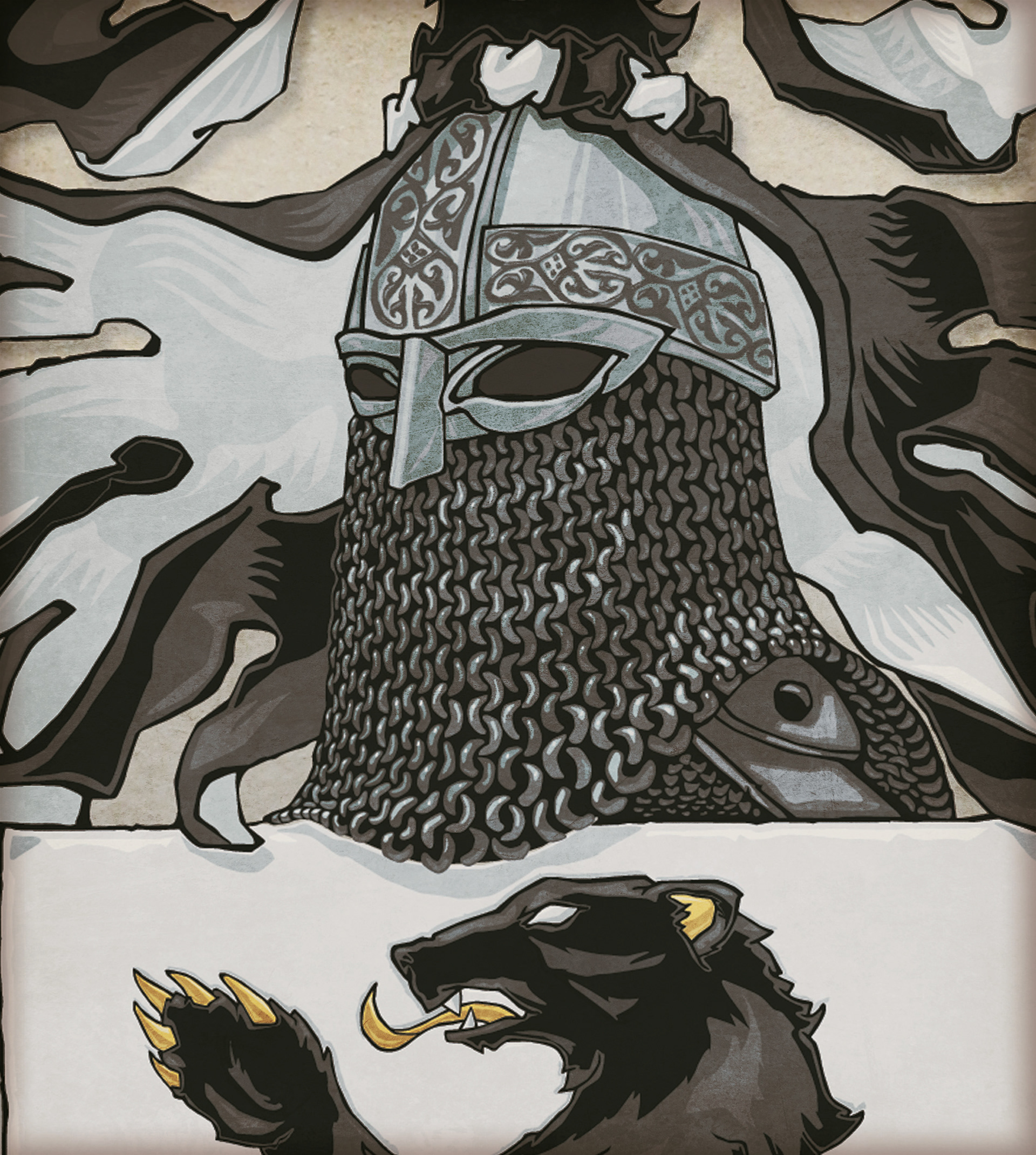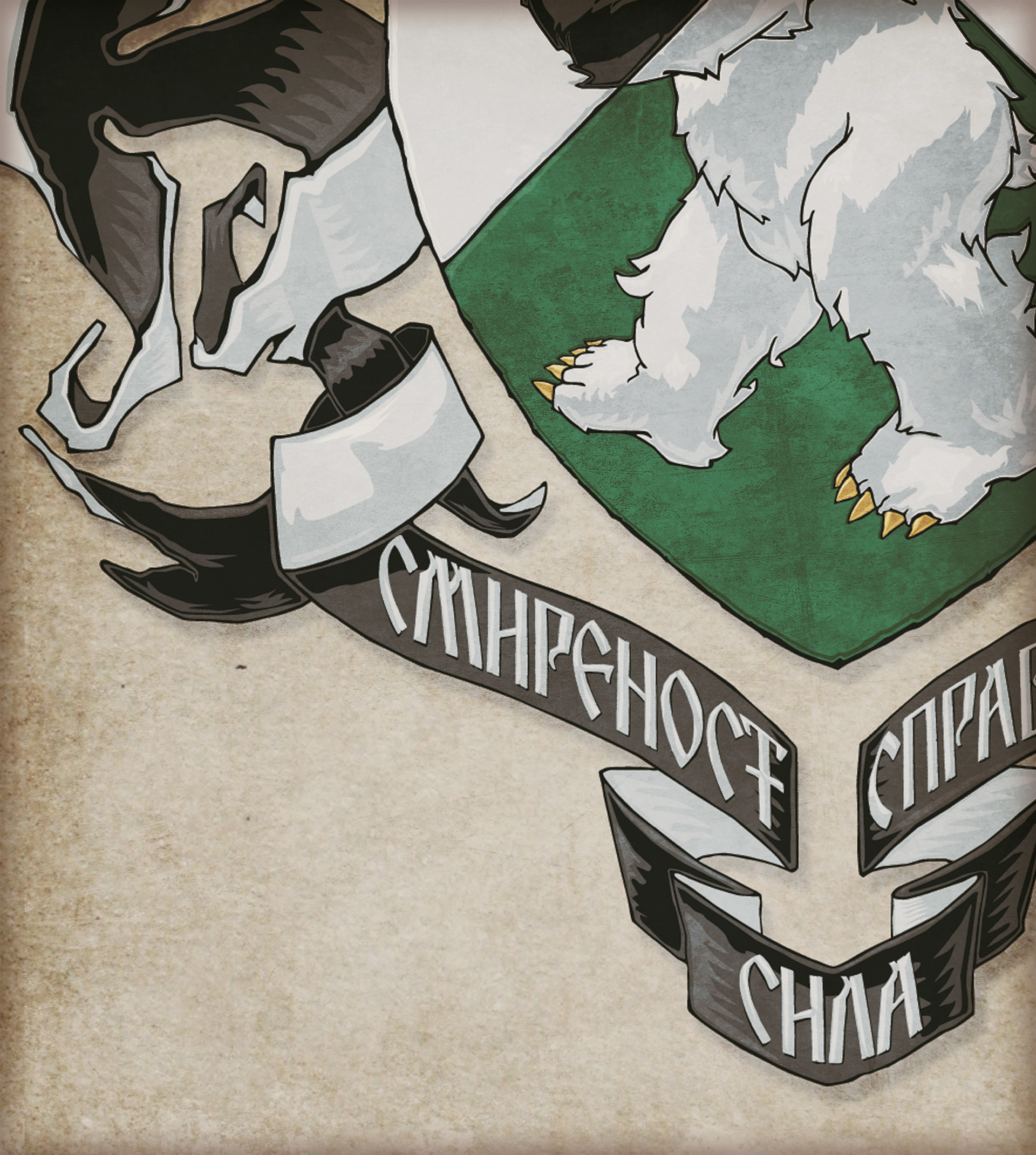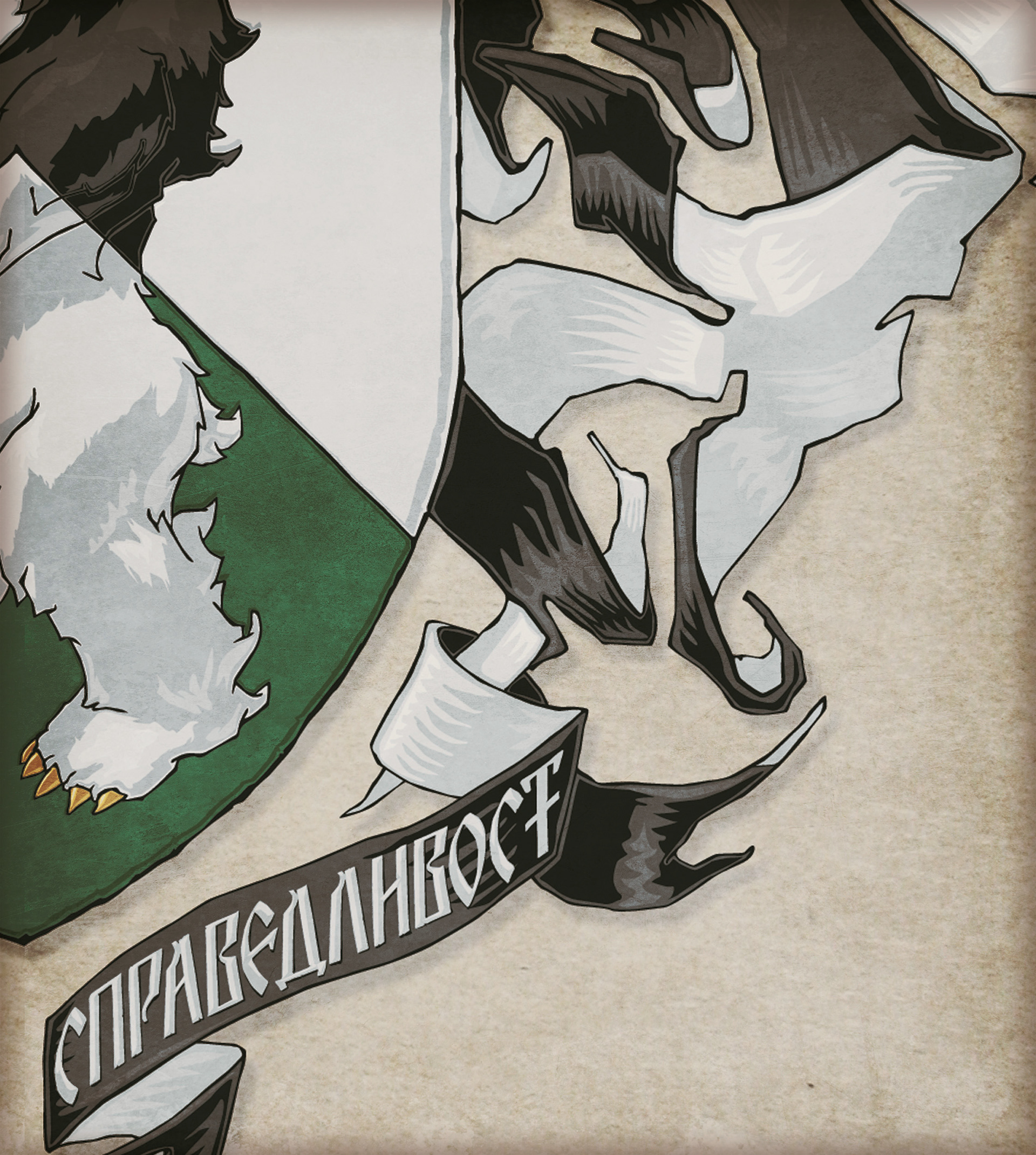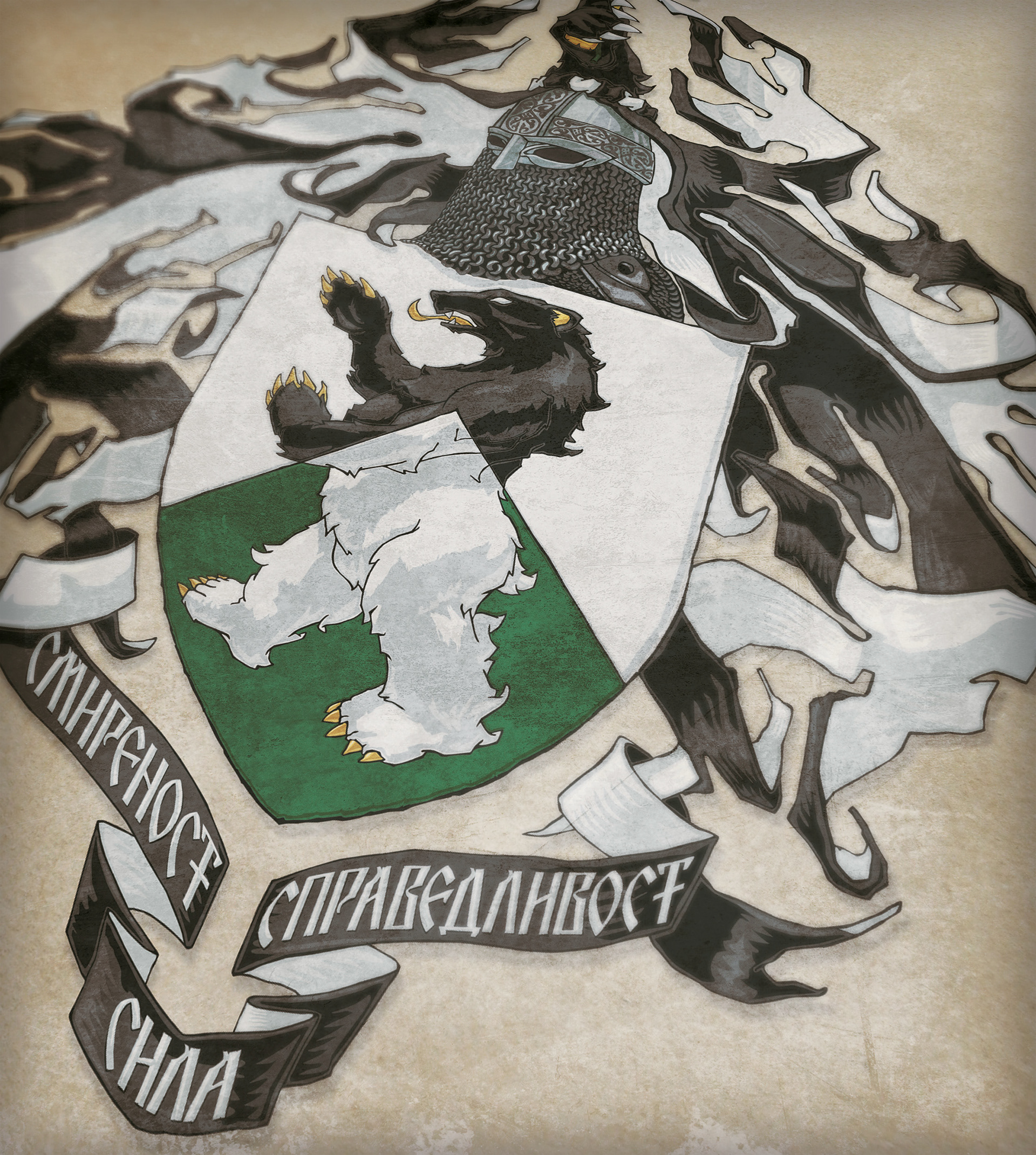 Balkansky's Coat Of Arms
personal project
  Blazon:
Per chevron Argent and Vert a bear rampant per chevron Sable and Argent armed and languaed Or.
Crest: issuing from a wreath of Argent and Sable a bear's paw Sable, armed Argent, holding a fang Or and spring of six oak leaves Vert, fructed Sable and Argent.
The heraldry traditions in Bulgaria can be seen far back in time.
However, there are a lot of different views about the modern ways
of the visual and symbolic implementations in one accurate coat of arms.
In this occasion I used the western canon of creating one accurate blazon.
This project was mostly fun and enjoyment of feeling enlightened
in such a fairy world. Soon I might make one drastic redesign, of course 
using the same blazon. Gratefully heraldry gives a lot of opportunities 
of dealing up with one blazon...
 The motto  "Смиреност. Сила. Справедливост", (
"А
menability, Strenght, Justice")
is gathering the mane principles of my 
words and actions. The crest is connected with two beautiful stories for valor and
manhood, refering to times, where the heroism is not about a choice, but a nature...